Electric underfloor heating
How does electric underfloor heating work?
It is electrical resistance in a cable which is glued to a mesh. This mesh is installed below the floor tiles of a room. In combination with a thermostat it heats up the floor giving a pleasantly warm ambient temperature to the room.
| | |
| --- | --- |
| Electric underfloor heating | Thermostats for underfloor heating |
Why is KW solar commercializing electric underfloor heating?
We started working with electric underfloor heating after installing it in a bathroom in an apartment belonging to one of us. The result was amazing - a comfortable heat and low running costs.
What are the main advantages of this product?
Electric underfloor heating makes a home more comfortable it is economical and easy to install. It can be installed in the whole house thus achieving an energy saving of up to 30% compared with conventional domestic electric heating. We believe that electric underfloor heating is the perfect solution for true comfort in small to medium sized spaces.
| | |
| --- | --- |
| underfloor heating | conventional radiator heating |
Where to use underfloor heating?
Especially in bathrooms is this an absolute highlight: Walk into the bathroom first thing in the morning and have warmth under foot is an immediate sensation of luxury and comfort. Any place within the home where you spend time lends itself well to underfloor heating, in conjunction with a conventional heating system or as a stand-alone heating system, say goodbye cold feet! Underfloor heating is also fantastic for small children who spend a lot of time playing on the floor - why not a heated play area for them? or in front of the television? As underfloor heating is invisible there are lots of possibilities to get creative with your decorating as you won't have to consider radiators and pipes which can limit space and disturb the eye.
Operating costs
Obviously the operating costs depend on the use. As an example, I will use our bathroom mentioned above. We have 3 m2 of electric floor heating installed in the bathroom. It is working everyday from 7:30 to 8:30, so that everyone can shower at this time, enjoying a nice and warm floor. 3 m2 of the system are 480W. So the daily cost is 15 ct/kWh x 0,48 = 7,2 ct/day or 2,16 € per month. We believe that it's really worth it!
Why KW Solar floor heating?
It is a high quality product (wires and mesh are very resistant)
It is more powerful than most of the existing systems (160W/m2)
It is only a single cable which makes the installation much easier
It is sold with the latest digitally programmable thermostat
It is economical and easy to install
It needs less than 0,5 cm of floor height (including the mesh)
Saves energy with good regulation.
Size
| | | |
| --- | --- | --- |
| M2 | Watt | Thermostats: |
| 1,0 | 160 W | QM-AG analogical |
| 1,5 | 240 W | QF-white-TS digital |
| 2,0 | 320 W | QM-blue-TS digital |
| 3,0 | 475 W |   |
| 5,0 | 805 W |   |
| 7,0 | 1.140 W |   |
| 10,0 | 1.600 W |   |
Installation example Costa Blanca, bathroom with 10 m2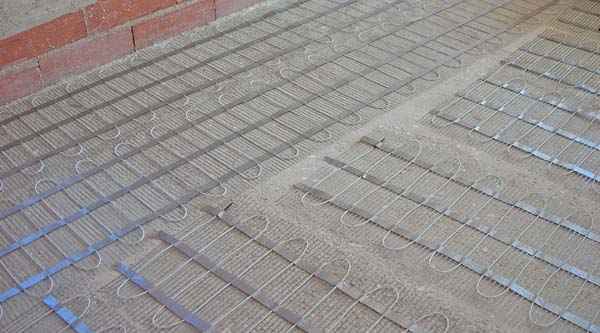 Electrical underfloor heating in a new construction in Javea (Alicante), Spain

Download the installation instructions by clicking on the image or send an email to: info@kw-solar.es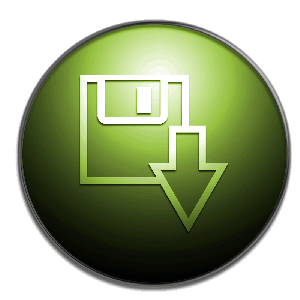 KW Solar, S.L. - Ctra. Nacional 332, km 181, 03725 Teulada (Alicante) - Tel: 965587742 - Fax: 966261176
Alicante - Valencia - Castellón - Mallorca - Ibiza - Costa Blanca
---