Solar pool heating system, pool solar panels
Heat your pool with the sun, it's for free! Enjoy your swimming pool for 6 to 8 months a year with tropical warm water. Our solar pool heating systems are very efficient, robust, maintenance free and with virtually no running costs.
Solar pool heating systems / solar panels for swimming pool
extend your swimming season from April to November!
heat your pool with free energy from the sun
avoid the high costs of electric heat pumps
material with 10 years warranty
very easy operation for solar pool heating system
very low maintenance for solar pool heater
very effective (high performance)
an economic system
study and free estimate
pool solar panels can be installed on roofs, carports, pergolas, gardens, terraces and walls.
Photos of installations for swimming pool solar panels at Costa Blanca, Alicante and Valencia, Spain: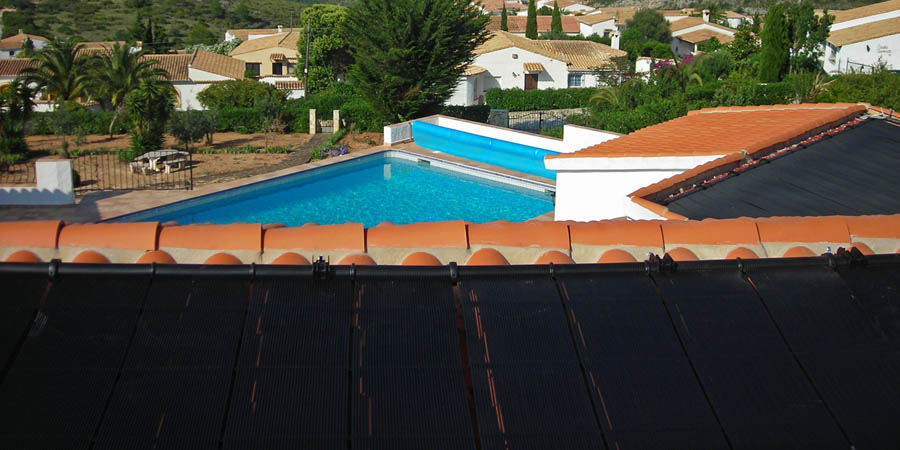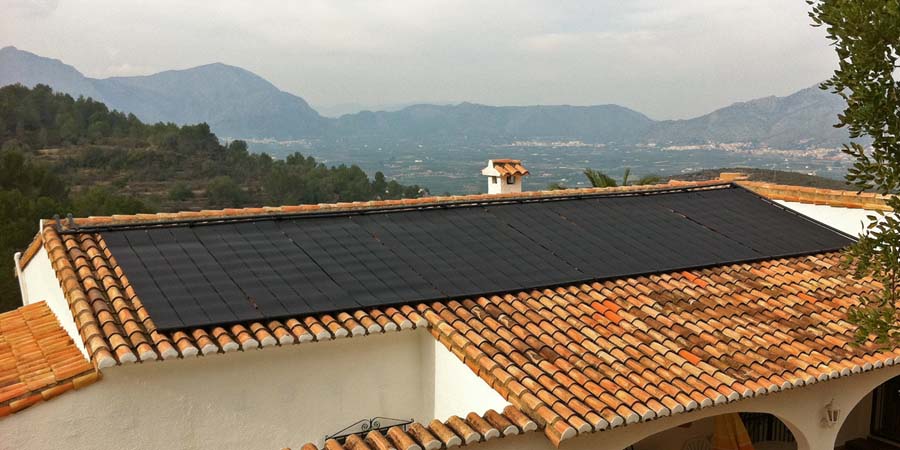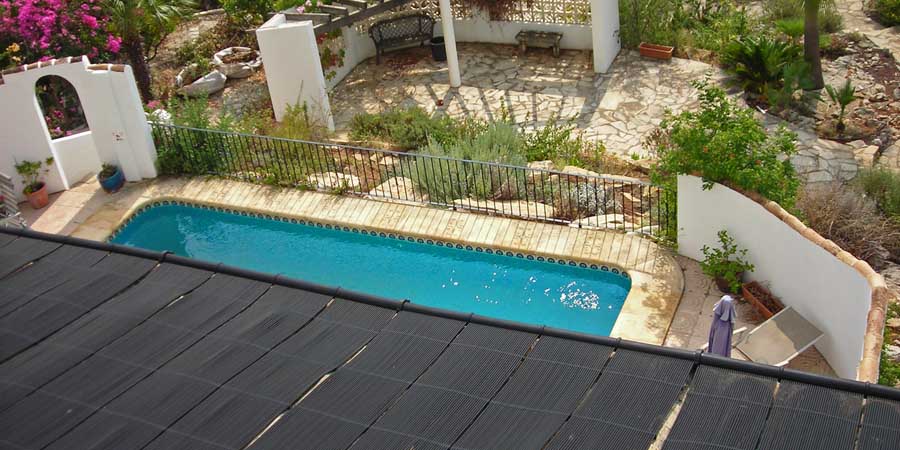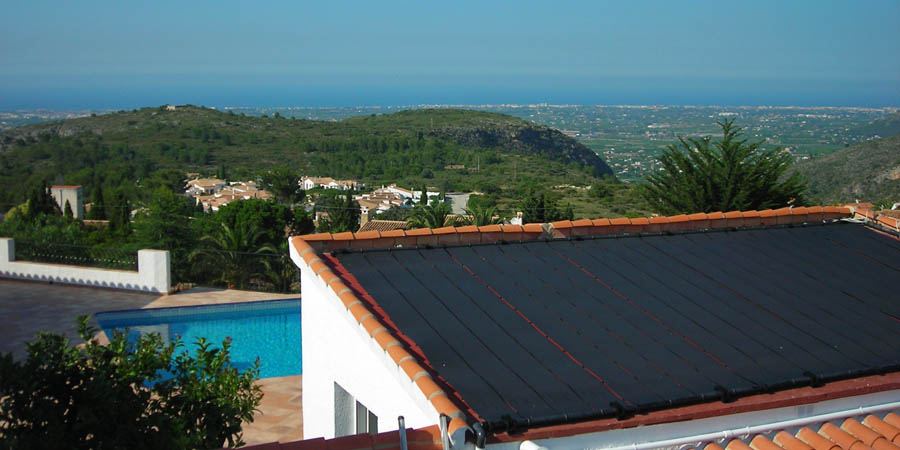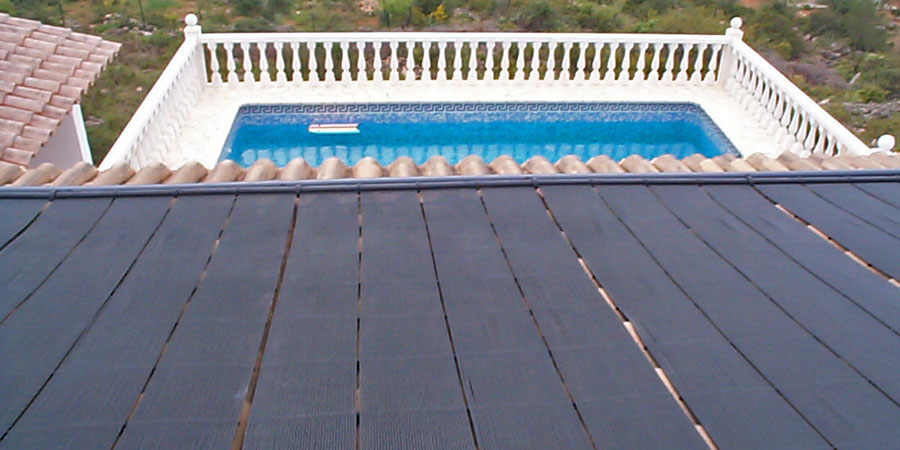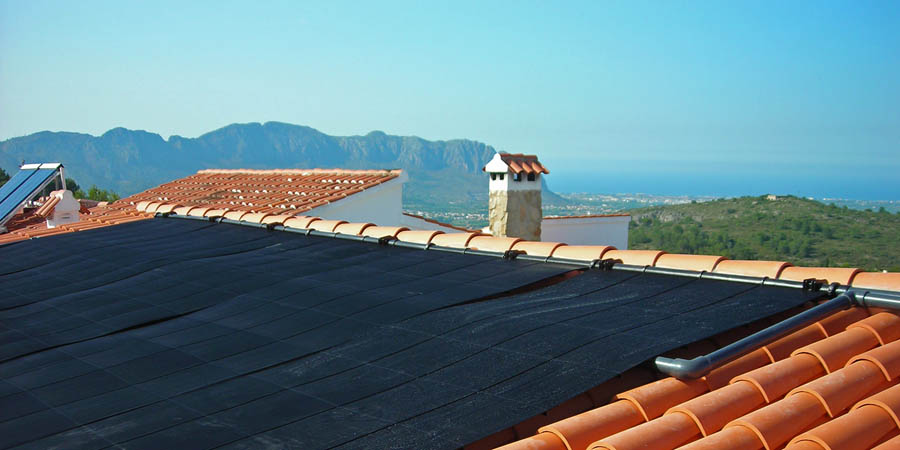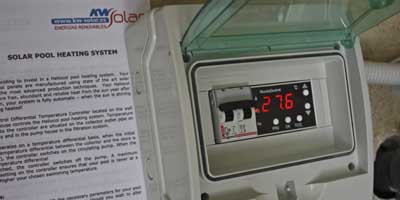 Digital control system for solar pool heating

A solar pool heating system is composed of 4 main components: solar panels, pump, filter and control system. It can be used the exisiting pool filter pump or an additional second pump to force the water to transport it to the solar panels. The solar panels should be aligned to the sun, if possible to south, south-east or south-west.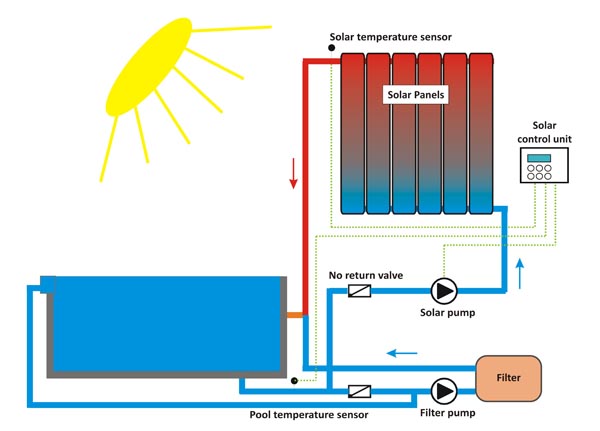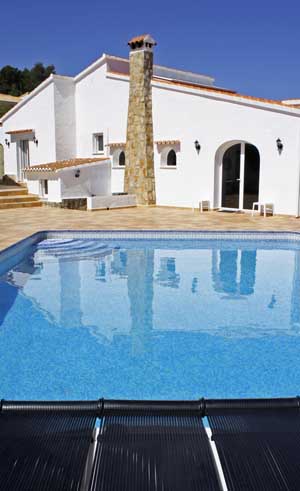 If you want to swim all year we can offer you additionally heat pumps, biomass heating systems or a combination of different systems.
To reduce the cooling down of the pool water during night and during cold days in spring and autumn, we propose you:
Solar pool covers and roller systems
For more information click the next product page!

Photos of pool cover and roller system at Costa Blanca, Alicante and Valencia: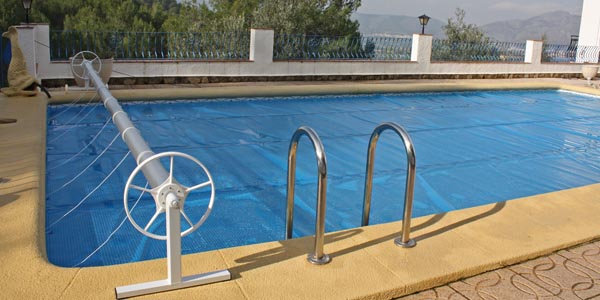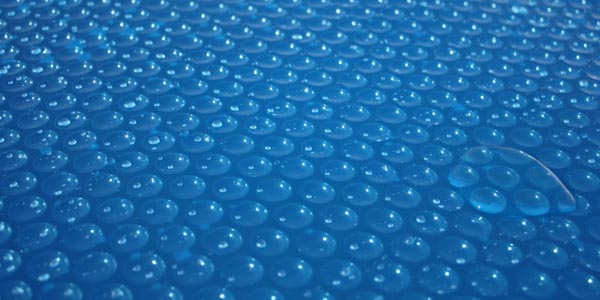 If you would like to know more details about solar pool heating and solar panels for swimming pool, please contact KW Solar, Renewable Energy, Spain.