Biomass boilers and pellet boilers
KW Solar offers biomass heating systems as central heating system for houses, swimming pools and small industries. For domestic cases we use mainly pellet boilers, for bigger energy demand we offer also wood chip heaters. The biomass boiler can power radiators, underfloor heating and some models can also produce domestic hot water. We will start here first with some information about pellet heaters.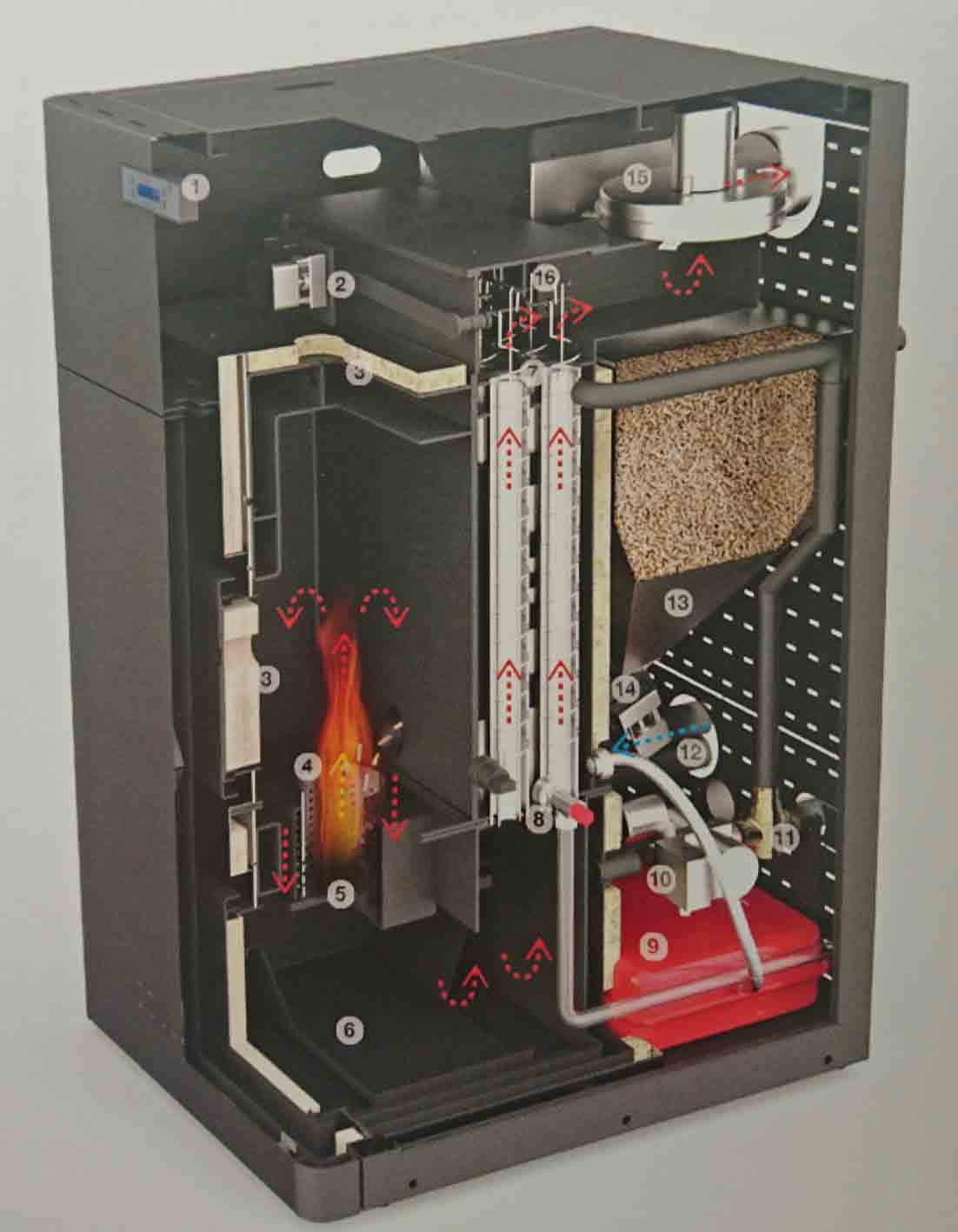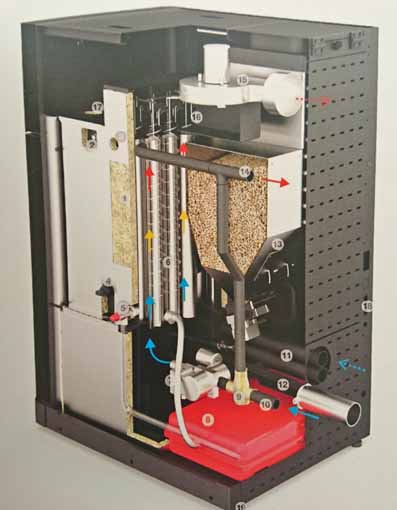 Scheme of a pellet boiler with integrated hopper, burning area, circulation pump, expansion vessel, digital control panel, anti condensation valve, ash tray...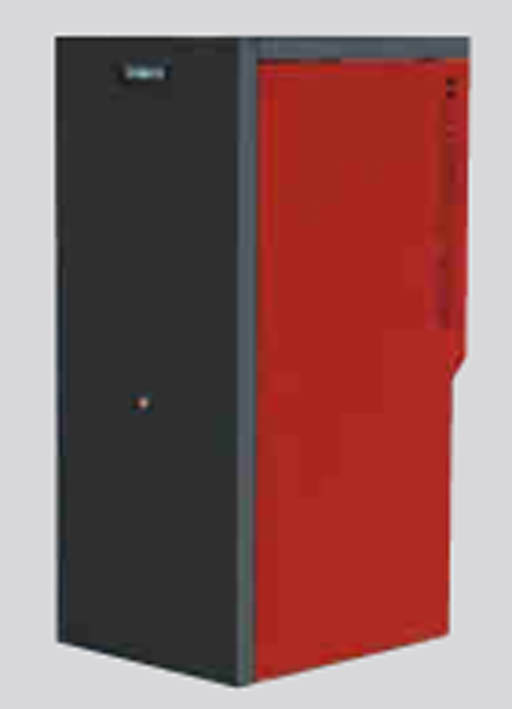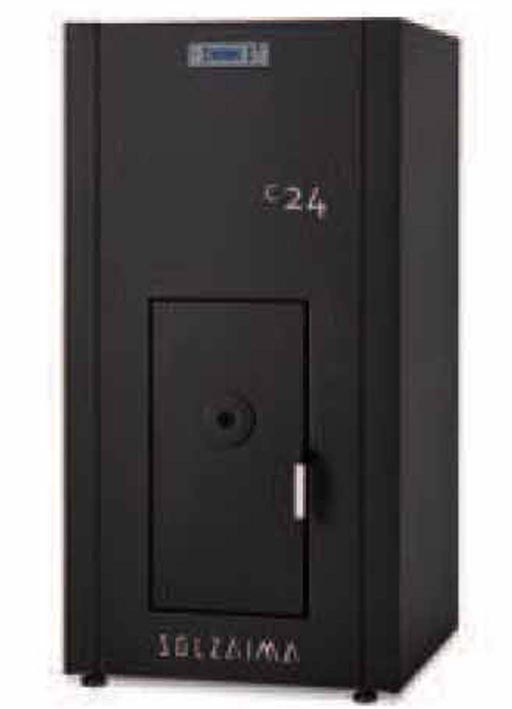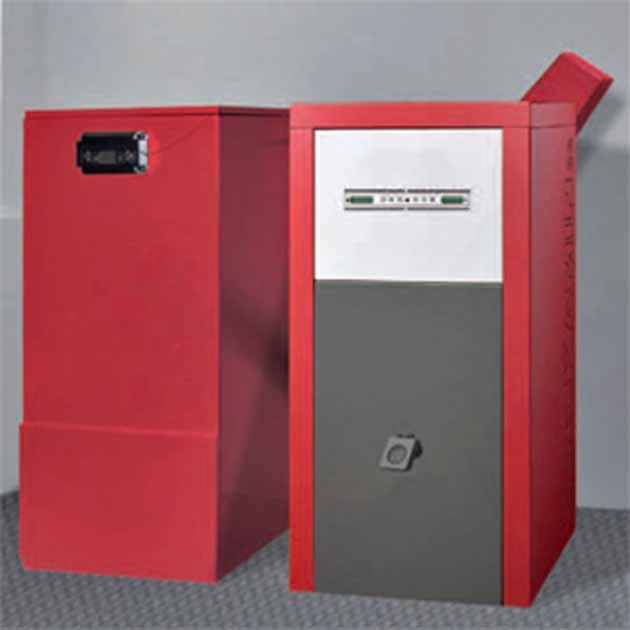 Pellet boiler with 12 kW, pellet boiler with 24 kW and biomass boiler with 32 kW and external hopper.
We have to adapt the size of the pellet boiler to the dimensions of the heating volume:
12 kW until approx. 300 m3 (for   80 - 120 m2) with 60 kg internal pellet hopper + optional 250 kg
15 kW until approx. 390 m3 (for 110 - 150 m2) with 60 kg internal pellet hopper + optional 250 kg
18 kW until approx. 470 m3 (for 140 - 180 m2) with 45/60 kg pellet hopper + optional 200/250 kg
24 kW until approx. 600 m3 (for 180 - 240 m2) with 45/100 kg pellet hopper + optional 200/250 kg
30 kW until approx. 750 m3 (for 220 - 300 m2) with 45 kg pellets hopper + 200 kg hopper
32 kW until approx. 800 m3 (for 240 - 320 m2) with 100 kg pellets hopper + optional 250/500 kg
50 kW until approx. 1.250 m3 (for 350 - 500 m2) with 100 - 1.000 kg pellet deposit
The external hoppers will be directly connected to the pellet boilers for an automatic pellet supply.
KW Solar uses mostly biomass heating systems from Edilkamin, Easypell (ÖkoFEN-Gruppe), Pelletech and Heizomat.
Please contact us for more information or for a free site visit per telephone, email or contact page.