Automatic pool cover
KW Solar provides automatic swimming pool covers with slats and stainless steel roller systems. Just pressing a button you can open and close easily the pool. The automatic slat covers provide comfort, security and an extended swimming season with warm pool water.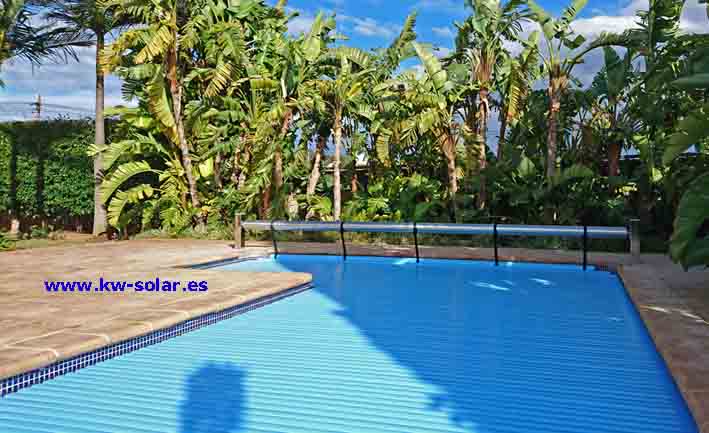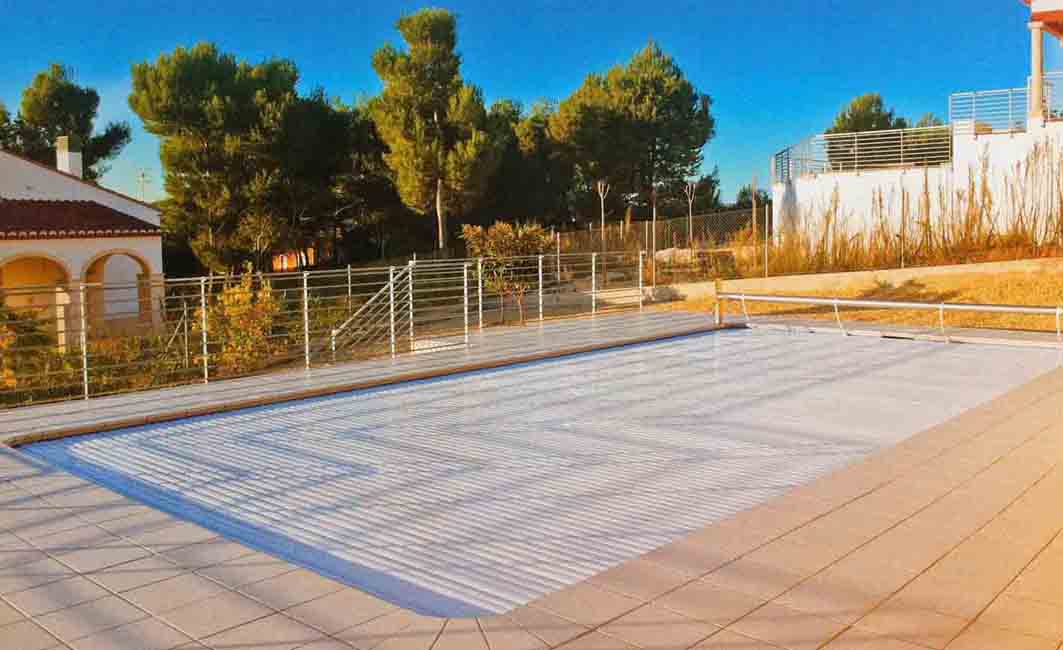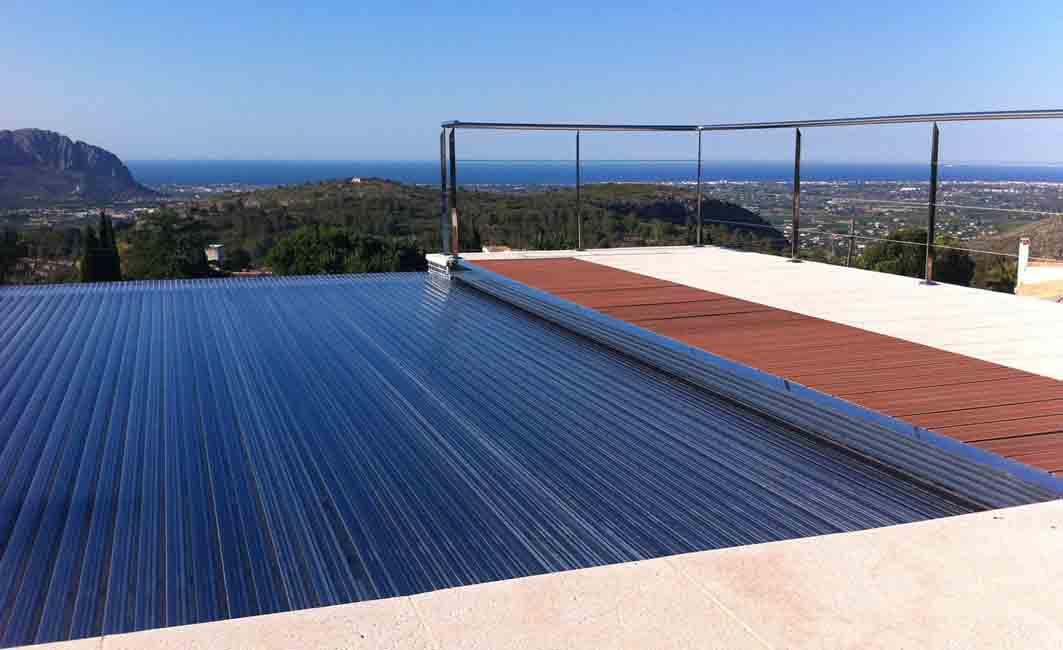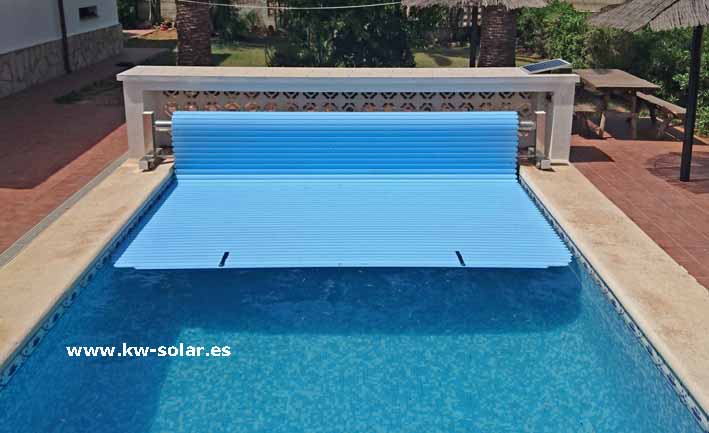 Automatic swimming pool covers at Costa Blanca with slats in light blue, white and dark blue colour.
Advantages of an automatic swimming pool cover:
- increases of the water temperature of the swimming pool until 7ºC at Costa Blanca
- extends the swimming season several months
- reduces the water evaporation and saves a lot of water costs for refilling
- protects against droping of children and pets in the swimming pool -> security pool cover
- reduces the costs for cleaning personal and cleaning products
- easy handling by pressing a botton
- reduces odour of chlorine and cleaning compound
- does not need a guiding rail as other automatic covers
Please call us or send us a mail for more information: Contact page